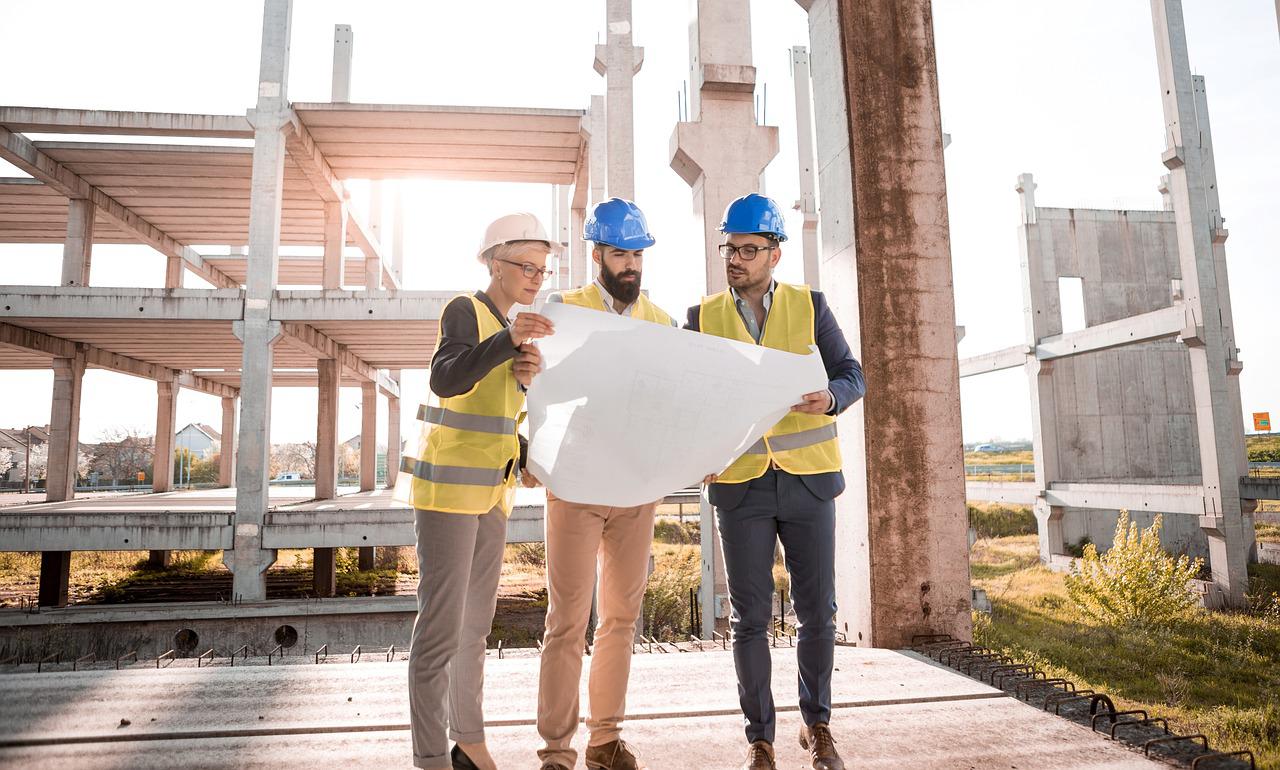 Do You Need a Construction Background?
The home inspection business has caught your attention. Whether you are thinking of making a career switch or are just entering the workforce, have you wondered: "Do I need a background in construction to be a successful home inspector?"
This is a valid question. No one wants to enter a field of work and feel unqualified or struggle to keep up with the demands. 
While it can be beneficial to have a background in construction, it is not necessary. There are successful home inspectors with a variety of backgrounds and work experience other than construction. And having a construction background doesn't automatically mean you will do well as a home inspector. Being a good communicator, a good people person, and being able to deliver information and recognize defects in a building are skills that not everyone has who works in construction. And thankfully, there is a ton of information available out there, including many courses, on houses and their components, that anyone can learn.
Having a willingness to learn and grow is key to becoming a successful home inspector, regardless of your prior occupational background. We will discuss the basics of starting a career as a home inspector. We will also talk about the advantages of having a construction background, how to be successful without that prior experience, and the qualities that are most important as a home inspector. 
Basics Needed to Become a Home Inspector
There is no universal licensing requirement to become a home inspector. Each state has its own requirements. Some states don't require you to be licensed at all. 
States that do have licensing requirements usually require a high school diploma or GED equivalent. There may be coursework and fieldwork requirements. There are several certifications that inspectors can acquire through professional organizations like the International Association of Certified Home Inspectors (InterNACHI) and the American Society of Home Inspectors (ASHI).
Just be sure to look at your state and local requirements before becoming a home inspector. This will ensure that you obtain the necessary training, licensing, and certifications.
Advantages of Having a Background in Construction
The job of a home inspector is to inspect all the components of a home and assess the condition to see where improvements need to be made. Obviously, someone who is familiar with all or some of the major components of a home has an advantage over someone who has no knowledge of a home's components.
For example, a person who has experience in roofing is familiar with signs of potential issues that may warrant a roof replacement. They may easily spot a sagging roof, water spots, missing or cracked shingles, or algae growth. A person with a construction background or expertise in a certain building trade may be able to more easily think about what can potentially go wrong in a home, and that helps them look for trouble areas. 
If you do not have a construction background, it would be wise to have a good mentor who can supervise you as you start doing inspections. A mentor can help guide you and help fill the gaps in areas where you lack previous knowledge or experience. 
Becoming a Home Inspector Without a Background in Construction
As previously stated, having some background in construction can prove beneficial. But it's not absolutely necessary.
Some people who come from construction often have a lot of knowledge about only one trade, such as plumbing or carpentry. But the best inspectors have a well-rounded knowledge of homes, not just in one area, and continue their education through the years. 
Knowledge and experience about homes and their components can be gained through courses, but more importantly, by shadowing experienced inspectors and those in the construction field. Having a community of experts is a great source for advice along the way. Be humble enough to accept feedback from others in the industry. 
Important Qualities to Be a Successful Home Inspector
Whether you have a construction background or not, what are the most important qualities to have to be successful in a home inspection career? 
Readiness to learn – Continuing your education and reaching out to other industry professionals to get advice and instruction
Enthusiasm – Showing excitement for home construction, real estate, the inspection process, and your clients
Communication – Speaking comfortably with clients and relaying issues clearly and professionally
Attention to detail – Paying attention and treating each inspection as unique; not letting inspections become so routine that you end up missing issues, including the small ones
Critical thinking – Evaluating a situation and logically resolving it when you run into a problem you are unfamiliar with, which is guaranteed to happen
Marketing – Growing your business through different avenues such as social media, an awesome website, phone calls, and networking with real estate agents 
Knowledge of home construction – Becoming familiar with a home and its components through training and experience or shadowing other professionals
A Construction Background is Not Necessary for Home Inspectors
While it is definitely helpful to have a construction background, you can become a successful home inspector without that background. The key is putting in the time and effort to learn the industry and gain knowledge and experience through training and mentoring. 
Becoming a home inspector is possible for you as long as you have a strong desire to learn and work hard. Are YOU ready to become a home inspector?